Welcome to the Daniel Tiger Neighborhood Wiki!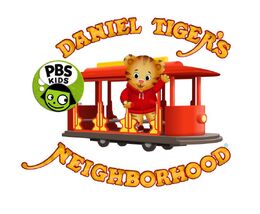 Daniel Tiger's Neighborhood Wiki is an informational site which will cover all parts of the Daniel Tiger's Neighborhood franchise. The show was created by The Fred Roger's Company, Curious Pictures, 9 Story Entertainment, and Out of the Blue Enterprises. The show debuted on September 3, 2012 and it is based of the Neighborhood of Make Believe from the classic long running show, Mister Roger's Neighborhood. The show features four year old Daniel Tiger and his friends as they deal with life lessons through socio-emotional theme. 
Ad blocker interference detected!
Wikia is a free-to-use site that makes money from advertising. We have a modified experience for viewers using ad blockers

Wikia is not accessible if you've made further modifications. Remove the custom ad blocker rule(s) and the page will load as expected.